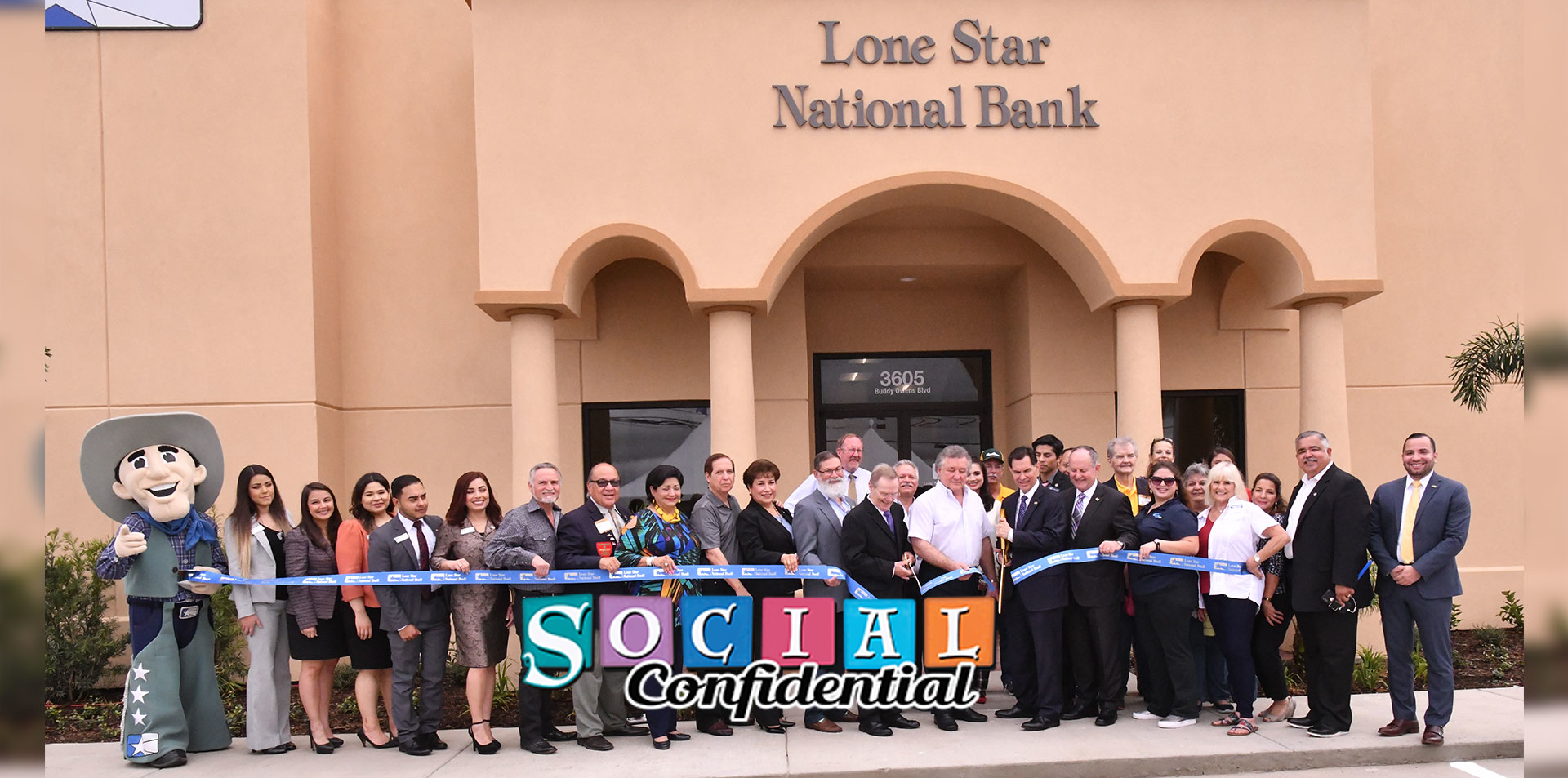 Lone Star National Bank opens New Branch on Buddy Owens and Ware Rd.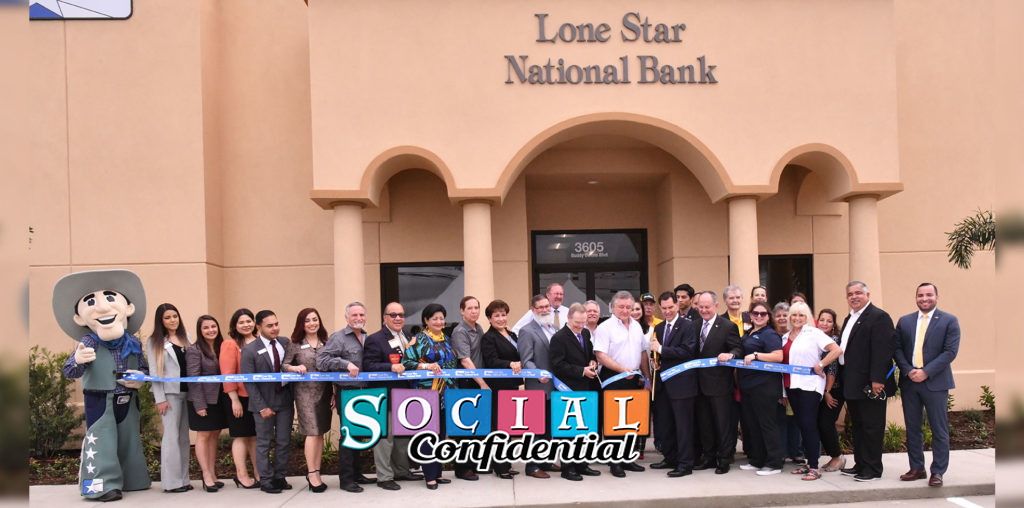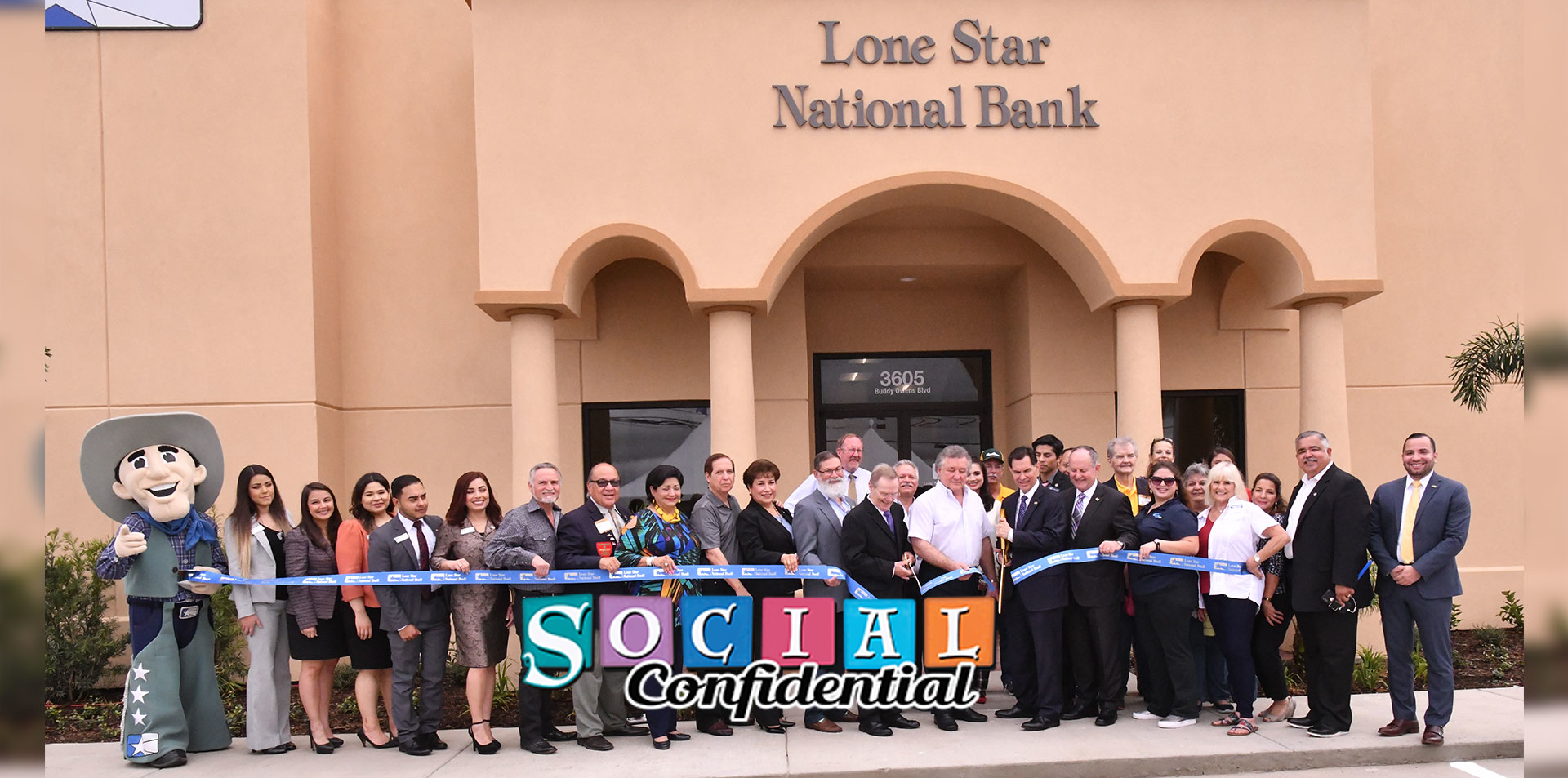 Social Confidential
By Roberto Hugo Gonzalez
Lone Star National Bank was chartered in 1983. Since then, the bank has successfully done business in the Rio Grande Valley and is recognized as an icon of giving back to the community. Currently, they have over 700 employees, over $2.3 billion in total assets, over 33 locations across the Rio Grande Valley, and growing.
Edna De Saro, Senior Vice President and marketing director for the bank conducted the ribbon-cutting ceremony for the newest branch of Lone Star National Bank. "It takes an army to run 700 employees as well as 33 locations, soon to be 35," Edna said.
Read more...
"Today is a great day of celebration, but September 11th is also a day worth remembering," she said. "Back in 2001 thousands of Americans died in a terrorist attack on our nation. And it's a day to honor their lives. It is also a day to show that we will never forget the horrific events that occurred on 9/11. Let us share a moment of silence together to pay tribute to this day as well as all of those affected by it."
David Deanda, President of LSNB,said, that initially, the board had planned to build three bank branches, however later decided to make four. "We've done three in Hidalgo County, and we're going to do another one in Cameron County because ofthe challenge threeis just not enough."
McAllen Mayor Jim Darling also had a chance to address the guests. "What a great day to be in McAllen. It's a beautiful building," he said referring to the Lone Star National Bank new branch.
Mayor Daring disclosed that he isa customer of the bank. "I know a lot of the bank's people that are fantastic and treat you like family." He continued, "In fact, I don't use the ATM. I want to go to that bank and meet the great people in there".
He thanked the bank's board for their confidence in the City of McAllen and building the additional facility. "We understand that local banking is the backbone of our community, that's where our investors go to get their loans, to make our communities better. So, congratulations to Lone Star National Bank board, and Alonzo Cantu, we're very, very happy to have you in McAllen and we can't wait for the next one."
Deanda pointed out that for him it was important to thank God for the blessings that he's given for each and every one of us, an opportunity to serve Him in all we do. He said, "An organization such as Lone Star National Bank is really paramount to work for. When you have a good board of directors, you got good executives, you got good officers that are creating the vision, I think running a company like Lone Star National Bank is easy. So, thank you very much".
Read less