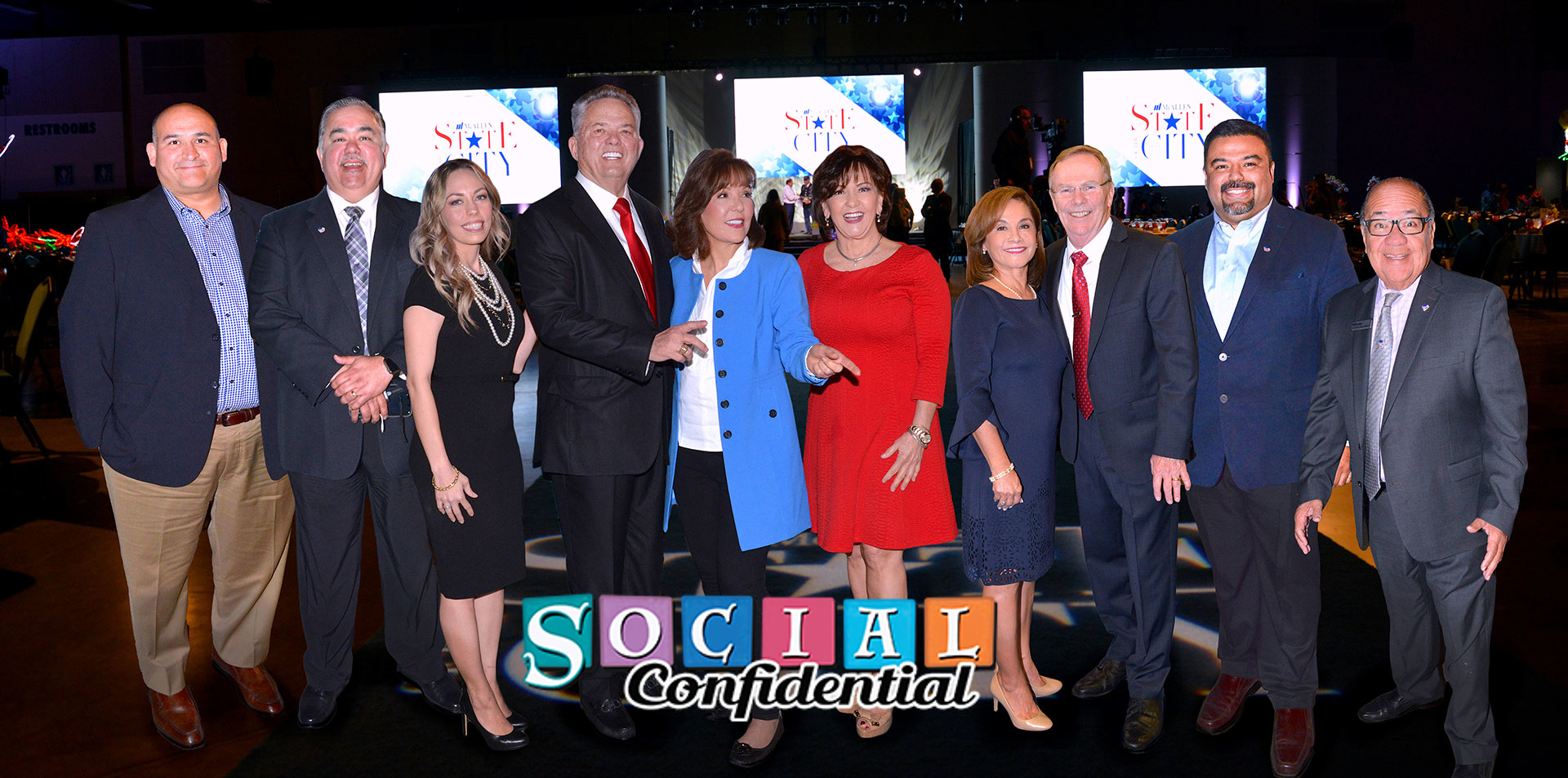 McAllen State of the City Address 2020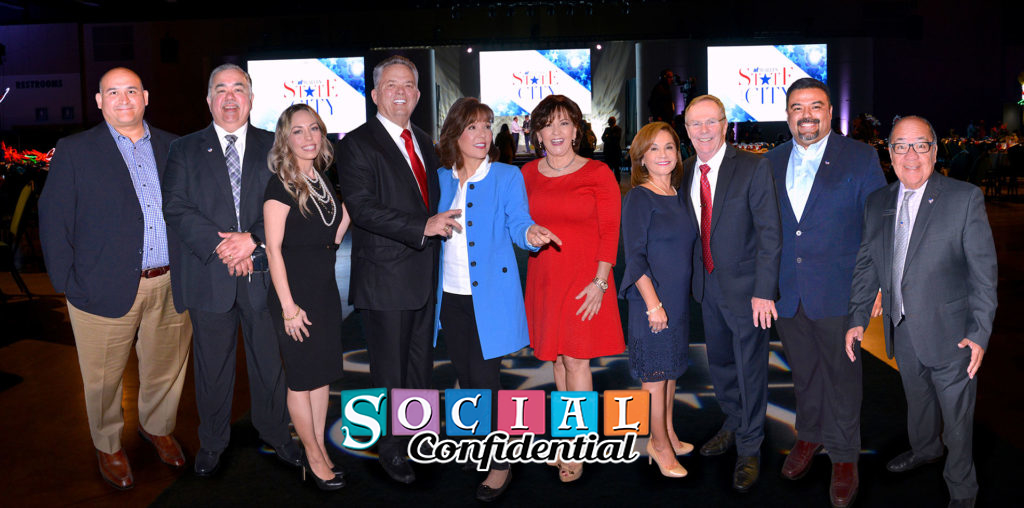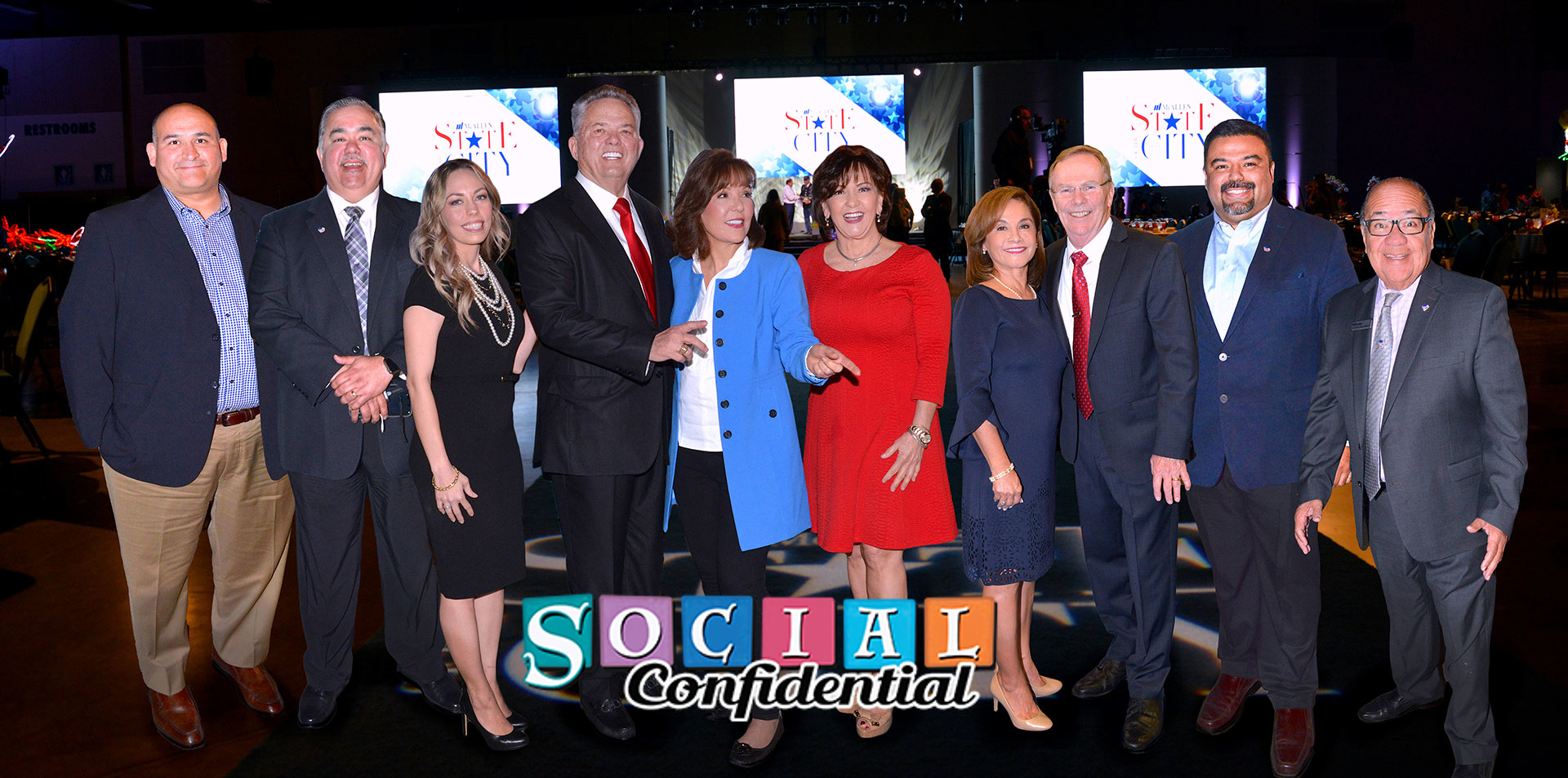 Social Confidential
Mayor Darling's McAllen State of the City address has become known throughout the Rio Grande Valley as a visual showstopper.
The event showcased the McAllen City Commission, City of McAllen employees and facilities and people in the community who are making an impact in the city.  
The McAllen Convention Center Exhibit Hall included stage and large screens, and hosted approximately 1,150 attendees and participants, with every table sold to either a Diamond, Titanium, Platinum or Gold sponsor.
Mayor Darling also expressed appreciation for the many table sponsors of the State of the City, because those sponsorships cover the hard costs of the event, and also support philanthropic efforts and promote the City of McAllen. Social Confidential. Photos by Roberto Hugo Gonzalez